You've heard of Joesph and his coat of many colours. Taffy has a coat of many tales.
The Tale Coat is a unique working piece of art with embroidered scenes which all signify a story to be told. Members of the audience are invited to treat the coat almost as a jukebox by pointing to an image on the coat and saying, "We'd like to hear that story."
Taffy has a repertoire of more than 300 stories, collected mainly from traditional oral sources, which he is happy to tell in almost any situation. This repertoire was built by meeting and working with virtually all the great traditional storytellers who were alive in Britain.
He trained as a Literature and Drama teacher then went to form his own theatre company and now a story teller who has perform in many countries over several continents. His captivating stories will not fail to impress you and take on a magical journey through work of imagination.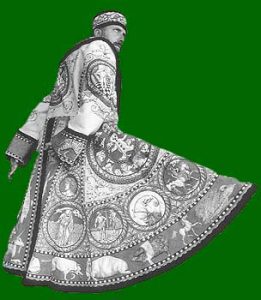 Taffy received an MBE in 2001, became the first laureate for story telling and has published over 10 books.